Student Lets - What You Need To Know Before Investing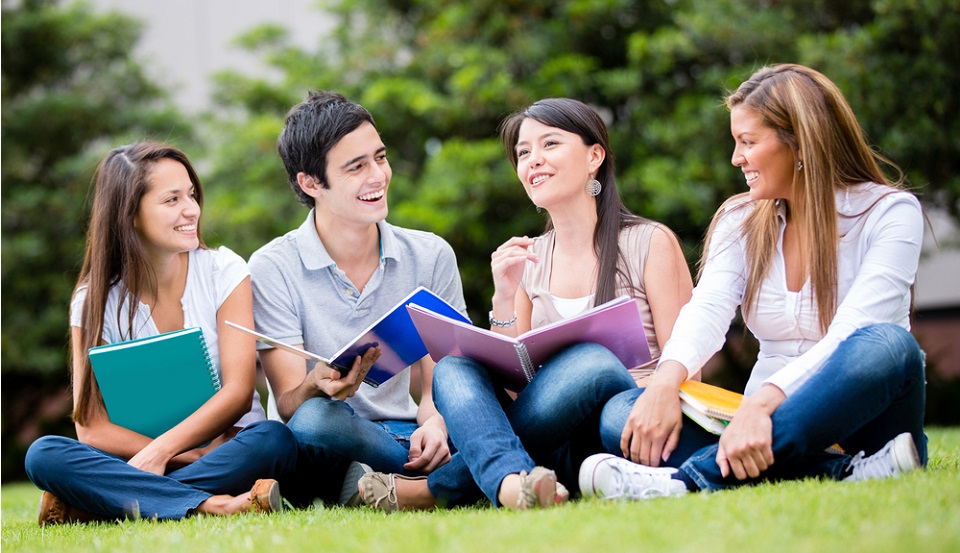 Student Lets
I was recently approached by some new landlords for my expert advice and opinion on student lets. I was please to offer my advice and was inspired to provide it here as well, as follows:
Introduction
That investors and landlords who want to maximise their profit should opt for HMO properties or student lets; this because is student rentals typically offer one of the highest yielding opportunities for buy-to-let landlords, earning an average rental return of 6.5% if you get it all right. However, landlords must be aware that not every lender will lend to landlords who plan to rent their property out to students for mere reason of protecting their interest, and some lenders will only lend in these circumstances if you have been a landlord for a specified period of time.
The following points would make student lets the right investment for any landlord or investor.
Location
The property must be in one of the key student locations, often close to college/university and/or entertainment venues.
Property Must-Haves
Students like clean properties and reassurance that they are dealing with a good landlord, preferably with proven record. Students nowadays like modern bathrooms and kitchens, open plan kitchen-diners, double beds. Properties would earn extra points if they have en-suite bathrooms and outside space. If a property doesn't have these features, it's not correct to say that it won't rent to the student demographic, but the landlord may need to adjust their expectations on income.
Internet/Wi-Fi
This is now the bear minimum expectation a property should have.
Washing and Other Cleaning Facilities
Landlords must be prepared to provide a washing machine in every property they wish to rent to students. Landlords are advised to have some form of control in place (e.g coin operated), otherwise they'll discover they are paying a huge electric bill. An alternative is to have your student tenants be responsible for their own utilities (with a necessary drop in rental price to make the property appealing still), but with the often high turnover of student occupation, this may not be ideal and could lead to mounting debts if students do not make their tenancy known to utility companies.
Property Licencing
Landlords are advised to get in touch with their local council to find out if special licencing is required (this varies from borough to borough). Student properties are usually houses in multiple occupation (HMOs), homes rented to at least three people comprising two or more households who share facilities like the bathroom and kitchen. From 1 October 2018, the government will require all local councils to operate mandatory licencing for HMOs with five or more tenants. These new regulations will also bring in minimum bedroom sizes and require landlords to adhere to council refuse schemes. Many councils also operate additional and selective licencing schemes which bring student rentals into their jurisdiction.
Marketing
In my experience, the cheapest and best form of marketing is referral. Landlords should aim to have a good relationship with the students before asking for referrals. Landlords can go it alone with their marketing, but it may help to join a student housing affiliation scheme to maximise demand. To be included in an affiliation scheme, landlords may also need to gain accreditation and demonstrate they follow the best practice in student housing. It can also be helpful to reach out to letting agents that have in-depth experience of the student market and it can pay dividends to tap into their specialist knowledge. Depending on experience and availability, landlords will need to decide whether to go for a 'find only' service or to add 'ongoing management' on top.
Tenant Checks
Apart from confirming the eligibility to rent in this country (right to stay in the UK), landlords should run other checks before letting their property. The main ones are evidence of each tenant's financial circumstances, references and guarantor information, if required. The Right to Rent check became mandatory for landlords throughout England on 1 February 2016 and is especially important for landlords when dealing with overseas students.
Tenancy Agreement
Student properties can be let under a joint tenancy or a series of individual tenancies (single room lets), and typically have either a 48 or 52 week duration. A joint tenancy means all tenants are jointly liable for any rent arrears or damage to the property. So, for example, if one tenant moves out, the landlord can pursue the remaining tenants (as well as the tenant who has left) for any monies due. In many cases, student landlords also ask for a guarantor, typically a parent who will step in to pay the rent if the student doesn't.
Landlord Insurance
All properties should have the correct and suitable insurance in place to satisfy their lender, and even if there is no mortgage in place, because students lets should be treated as a business and, therefore, to protect your business, it's advisable that the right insurance is put in place. Regular home insurance policies don't provide all the cover landlords need and specialist residential landlord policies are therefore required.
Regular Inspections and Troubleshooting
Because of the often lack of care exhibited and the expected high turnover in this sort of market, it is recommended that inspection is carried out once every 2 months. This may seem excessive, but prior experience tells me that is is completely necessary. It's important to keep an eye on the condition of the property and deal with any issues promptly, especially where they might give rise to health and safety problems. For example, bikes in hallways can block potential fire escapes and more landlords are providing secure bike storage for this reason. Also, a busy laundry schedule without adequate ventilation might lead to damp problems if left unchecked.
Maintenance and Refurbishment
Student lets and HMO's get a lot of wear and tear and landlords need to be prepared for regular maintenance. Deep cleaning is recommended between tenancies and regular painting is a good idea, especially in heavy traffic areas. For more involved refurbishments, like a new kitchen or bathroom, it can be difficult to find a time that suits everyone, but the long summer holidays are usually a good option. Alternatively, provided your tradesmen are lined up for a quick turnaround, there might be time over the Christmas break, as the students won't typically return until the third week in January.