Rent To Buy - Might This Be the Next Big Idea From the Government?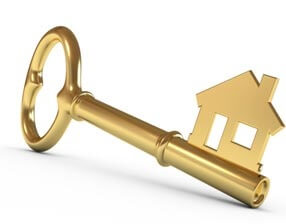 There is an ongoing arrangment for Conservative MP Gary Streeter to soon meet with Prime Minister Theresa May and urge her to promote the Rentplus rent to buy initiative as a way of combatting the housing crisis.

It was revealed that the meeting could involve a number of Tory MP who are anxious that Brexit is overshadowing the need to move on different proposals to improve housing provision, especially for younger voters.

Streeter is a known supporter of Rentplus, a concept which was pioneered in Plymouth where he serves as MP.

The Rentplus model provides aspiring home owners with privately funded affordable Rent To Buy housing. Tenants have fixed term renewable tenancies for five, 10, 15 or 20 years at an affordable intermediate rent set at 80 percent of market rent, after which they have the opportunity to buy their own home. The rent they pay includes service charges and there are no separate maintenance or property insurance costs.

Rentplus was formed in 2012 and says it is on course to deliver 5,000 affordable new homes by 2020 and has contracts to build in Cambridgeshire, Gloucestershire, Oxfordshire, Essex, Suffolk, Northants, Devon, Somerset, West Devon, the South Hams, Sedgemoor, Plymouth and Bicester. Streeter is reported by The Independent to be suggesting that this model could be applied on a wider basis.

"It will be greatly helped if the government changes the definition of affordable housing in the planning system, and I will be urging the Prime Minister to do this at our meeting" the MP is quoted as saying.

This isn't the first time that a rent to buy system has been backed by politicians. In the 2015 General Election the Liberal Democrats pledged to make at least 2,500 so-called Rent To Own properties available, solely to first time buyers. Under that party's proposals, occupiers of the properties in the RTO developments would not require a letting or purchase deposit, but would pay a rent equivalent.

In an extreme case, assuming the occupant did not move, he or she would own the property outright after 30 years of paying rent.

However, occupants would have the right to sell their home on the open market at any time, benefitting from their proportion of the property that has been 'purchased' through their rental payments up to the time of the transaction.