Lenders set to cut mortgage rates as choice rises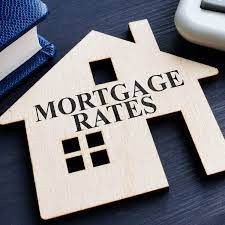 Though the Bank of England is expected to increase base rates by another quarter point in the coming weeks, but investors are split on whether there will be one further rate rise before the end of the year.

However, since Andrew Bailey came out with his comments recently, swap rates [used by banks price mortgage deals] are down a little bit. Last week, Bailey told MPs that interest rates, which currently stand at 5.25% after 14 consecutive rises, were "much nearer" to the top of the cycle.

Many lenders have announced further reductions in UK mortgage rates recently and more cuts are set to follow, as new data reveals the number of mortgage options for borrowers has risen to its highest level since February last year.

The latest cuts come after comments by Bank of England governor Andrew Bailey last week suggested that the UK could avoid further rate rises.

"All eyes will now look to the upcoming inflation figures, which are likely to have an impact on the next Bank of England Base Rate decision. As long as the news is in line with market expectations, it's possible that rate reductions will start to gather pace, and we could see sub-5% rates return to the market for the first time since the end of June 2023."

The average price of a two-year fixed mortgage yesterday was 6.66%, according to Moneyfacts, down from 6.85% at the start of August, which was the highest level since 2008.

But average borrowing rates remain above the levels they reached in the immediate aftermath of last year's disastrous "mini" Budget.