Land Registry Survey Analysis Suggest House Sales Have Slumped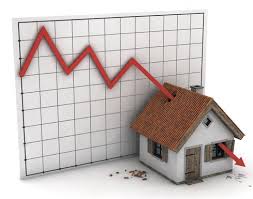 Transaction numbers have fallen in 241 of 374 local authority areas in the last year, according to analysis. The Land Registry data - which is two months in arrears - has shown that, among the 374 Council patches in the UK, only 133 saw an increase in homes sold in 2017.

Cambridge, Newcastle-under-Lyme and Stevenage saw the worst falls (Stevenage by as much as 27.5%). As many as 122 areas saw transactions fall by more than 5%, while 41 witnessed a drop by more than 10% and a further 11 areas by more than 15%.

Greater London also suffered - Croydon and Tower Hamlets transaction levels fell by 15.4% and 22.5&, respectively.

The best performing towns outside London were largely situation in the Midlands or the north of England, notably Chorley (increasing by 17%), Hull (13.9%) and Lincoln (12.3%). The survey used for the analysis - featuring only preliminary Land Registry figures for 2017 - was for Project Etopia.