Confessions Of An Estate Agent: Spotlight On Kevin Shaw, Managing Director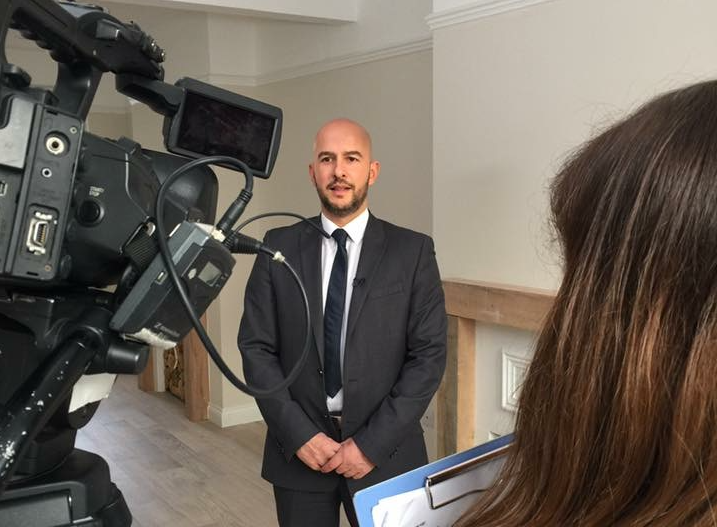 You'd think an estate agent would have plenty on their consciences to confess, such is the reputation of the industry! But with more than 25 years in the industry, property expert Kevin Shaw, managing director of Top Move in Croydon hopes to shine some light on the industry, change some public perceptions and pass on some expert tips to people looking to buy, sell or rent a property.
Confessions Of An Estate Agent: Spotlight On Kevin Shaw, Managing Director
Kevin, what's your background as an estate agent?
I rose from humble beginnings as a trainee negotiator with a leading independent agency in my home town of Crawley to end up working for large, national companies such as the Halifax.
Most recently I joined Top Move in Croydon, as their Managing Director and have been given their support in transforming it into what a new age estate and lettings agency should look like, one that's more in tune with how buyers and sellers want to be treated in the 21st Century.
What's your philosophy for Top Move estate agents?
We're a modern company that's been around a long time! We are fusing a traditional estate agent culture with the latest technological advances to provide the best personal service possible and options to suit the buyers / sellers. Whilst we have recently launched our very own auction site, we don't rely solely on the internet. We have two offices in Croydon and we're open six days a week, so we're accessible and accountable if you want to deal with a person instead of a call centre or an email address.
All our staff live in Croydon and know the area like the backs of their hands, so we offer that level of knowledge of the local market in Croydon and the West Sussex areas. We're proud that we are a very local business, with our own roots in this community.
I believe that combining these factors: traditional service, localism, accessibility and new technology, we can offer clients the best possible service.
What do you do when you're not helping people buy or sell houses?
I'm a keen fitness fanatic, having run two marathons in recent years, Brighton and London, to raise money for the British Heart Foundation and McMillan. So, estate agents really do have a heart, after all! My family also keeps me busy! I have three children; Lauren and Chloe are now at uni, and Leo is still at school.
We hear your career could have taken a very different direction...
That's true. In my youth I was signed as a professional footballer with Crystal Palace Football Club but it turned out that the property market was my true calling. I put my full passion into whatever I do and I work hard to stay ahead of the game so that my clients get the very best service and advice I can deliver.
And we hear you've had some starring roles on some of our favourite shows?
Chuckles. Yes, I've appeared on various episodes of Homes Under The Hammer helping them with property valuations pre and post works done by the property owners.
Top Move helps a wide range of clients, but do you have any useful advice specifically for first time property buyers?
Going into the housing market can seem daunting - a bit like a helter-skelter ride with no guarantee you'll get what you want at the end - but it's not as bad as it looks, so long as you find an estate agent you can trust to work for you, and you keep a few basic rules in mind:
Basic Rule Number One - Set your objective and stay focused
Finding a home can feel like searching for proverbial needle in a haystack. The trick is to keep focused during your search so that you know when you've found a good property and you won't waste time on unsuitable houses, or ones beyond your means. Think about:
Why you're moving and what you really need from your next property. These are your non-negotiables!
Viewing lots of properties does not help find the right property, only view properties that match your criteria - bin the rest!
Get your finances in place at the beginning of the search and know which properties are within your budget.
Do your market research in your chosen areas. It helps set realistic expectations.
Basic Rule Number Two - Prepare for viewings like a professional
Use your list of criteria to assess properties you view. Don't get blinded by a beautiful garden or put off by shoddy paintwork if they distract you from your true objectives:
Have a list of questions ready to ask at viewings to get all the information you need
Take a good look inside and out. Are there signs of disrepair or work that mean additional costs?
Look at the detail. Can you see or smell damp? How old is the boiler? What fixture and fittings are included? Do all taps work? Do windows open?
Is there enough space for all your future needs and possessions?
Basic Rule Number Three - Talk to a property expert
Buying a home can be an emotional journey but you need to have a pragmatic approach. At Top Move we understand how difficult this can be, so our team supports you every step of the way.
We're open six days a week, with two offices in the heart of Croydon so we're always on call to help you and keep you informed about progress. Why not pop into one of our branches today and see how we can help you?